Get connected to a blazing fast fiber-grade connection. Enjoy better clarity and better reliability with ZTelco's business internet service.
Fiber Broadband Internet Services
Enjoy the ultimate download and upload speeds on this state-of-the-art cloud-based fiber network. Finally, you can access fiber broadband speeds without the lengthy install time. Want to Learn More About Fiber?
We bypass the duopoly on business internet service using microwave last-mile transport with scalable bandwidth up to 10Gbps via fiber, T1, or microwave. Integrated voice and internet options also available for ultimate cost-effectiveness. Industry leading SLA's are included. Try us today and find out why our customers love us.
Enterprise Grade Wifi – Indoor and Outdoor Coverage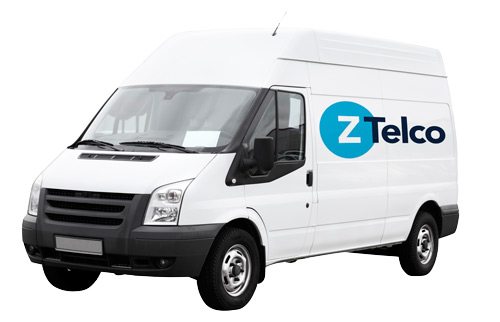 Easily manage your multi-location business with a fully-meshed and secure network. Easily scale your business with a proven solution to provide inter-office connectivity. Better manage your critical applications with traffic prioritization using a ZTelco private network.
Temporary Internet for Events and Remote Job Sites
ZTelco has one of the strongest reputations in providing on-demand high-bandwidth solutions for large-crowd environments such as festivals, concerts, street fairs, and conventions. Using fiber, microwave, wireless, and satellite conduits (or combinations), we incorporate proprietary technology to deliver reliable bandwidth anywhere. It doesn't matter where the event will be held, chances are, we can deliver.
Ready to Take the Next Step?
Need Same-day Internet?
Get online in as little as 24 hours with the ZTelco's Rapid Deploy kit. Get a seamless blend of connectivity, utilizing top mobile carrier connections.