Get a Fiber Optic Internet Data Plan That Includes a New Business Phone System
Looking for Fiber Internet Coverage or a New Phone System? – Yes, We're Near Your Neighborhood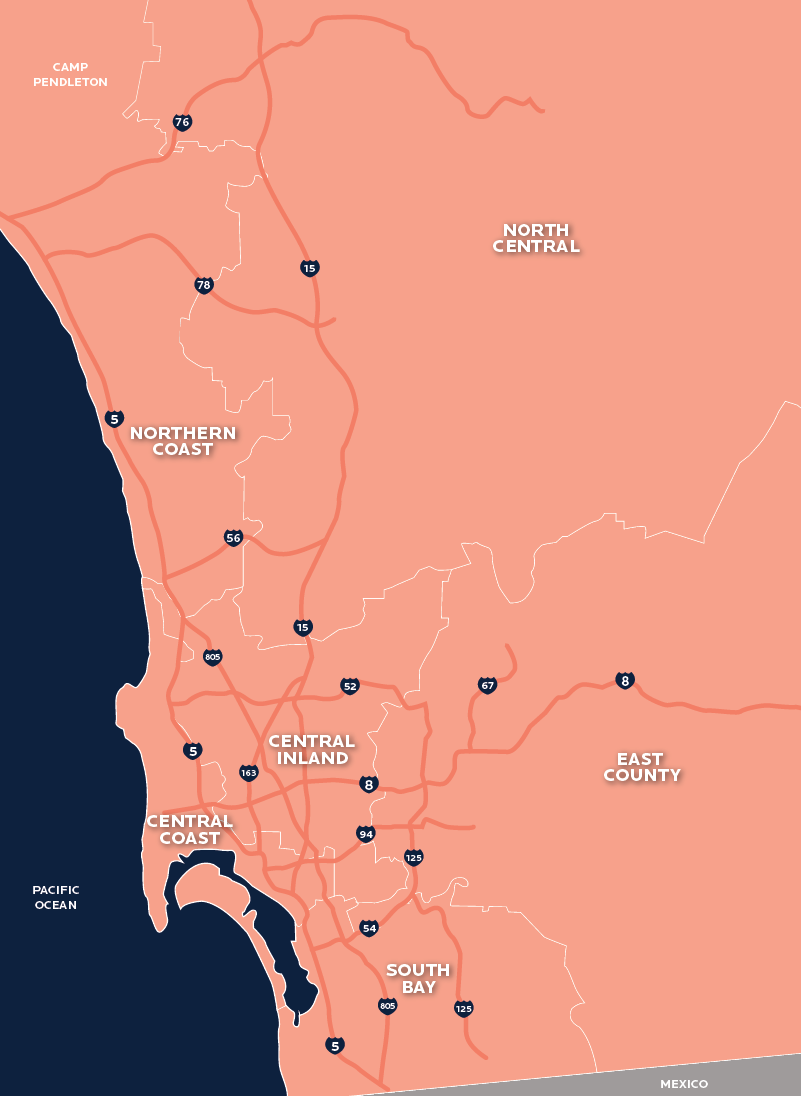 ZTelco's wireless fiber network brings the best that the internet has to offer to your local San Diego community. Our network of fiber-connected sites continues to grow, allowing us to provide fiber internet coverage to most local San Diego communities. Our solution is wireless so you can avoid expensive installation and wait times.
An Innovative Approach to Centralized Communications
Customers in San Diego County are enjoying the innovative new way to connect their buildings to the closest fiber network without the fiber cable. ZTelco's fiber signal is transmitted via Fixed Microwave Receivers allowing you to enjoy internet speeds that are even faster than traditional fiber internet. How much faster? Approximately 66% faster. Learn how Microwave Fiber works, download the infographic.
Choose Your Region to Learn About Coverage in Your Neighborhood
Are you searching for an internet and phone provider that can offer blazing fast fiber speeds without breaking the bank? You have come to the right place. Click on your region below to see coverage in your local region.