Over the past several years, ZTelco has grown to provide coverage throughout San Diego, expanded to Lake Elsinore, Temecula, Hemet and the Palm Desert and was recognized as the tenth fastest growing business in San Diego in 2014. We provide thousands of employees with cutting edge cloud based digital phone systems, super-fast internet services and amazing network infrastructure. ZTelco provides services to local businesses, schools, multi-dwelling units, and private operators.
"Being gamers in our personal time and data hogs in the office, we saw the value of super-fast internet and super-reliable phones and a business model was born."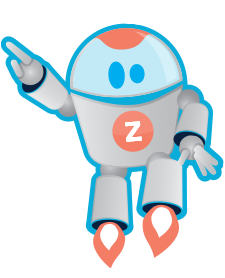 ZTelco is a next generation, San Diego-based, business-class carrier founded in 2004. Through our mastery of the best solutions available today for super-fast internet, cloud based digital phone systems, temporary internet, Ruckus WiFi systems and network infrastructure we help our customers reach their goals and uncover their full potential.
Instead of the typical broad-stroke approach of most of our competitors, our custom solutions break down technological and budgetary barriers with tools like unified communications, microwave last-mile transport, and state-of-the-art data center partnership. Whether your business needs to scale, fortify its network, or to simply find better value, ZTelco can help.
Our Products and Services
Scalable bandwidth up to 10Gbps via fiber, T1, or microwave. Integrated voice and internet options also available for ultimate cost-effectiveness. Industry leading SLA's included.
Take advantage of enterprise level reliability and sophistication with the benefits of personalized support. Realize even more value with an integrated solution to include Internet and/or MPLS. Whether your business has 10 handsets or 10,000 users, we can help you.
Enterprise Grade Wifi
Easily manage your multi-location business with a fully-meshed and secure network. Easily scale your business with a proven solution to provide inter-office connectivity. Better manage your critical applications with traffic prioritization using a ZTelco private network.
Event Bandwidth
ZTelco has one of the strongest reputations in providing on-demand high-bandwidth solutions for large-crowd environments such as festivals, concerts, street fairs, and conventions. Using fiber, microwave, wireless, and satellite conduits (or combinations), we incorporate proprietary technology to deliver reliable bandwidth anywhere. It doesn't matter where are event will be held, chances are, we can deliver.
Business Continuity and Network Infrastructure
We provide robust business continuity solutions to help business maximizes your resources at all times. Our solutions include last-mile and carrier diversity, and often incorporate automation in failover and/or load-balancing mechanisms.
Professional Hardware & Trusted Partners


Ready to Take the Next Step?