Get the Latest VOIP Phones and Replace Your Old Landlines
Realize even more value when you centralize your business phone communications.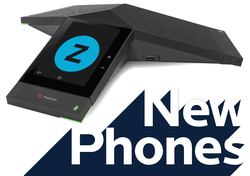 Manage your single and multi-location businesses with a fully-integrated internet phone system.
A Smarter Way to Connect
Sales, Marketing, and Support Features
Do your customers demand better service and customer support? Take advantage of advanced features that push business further. Boost call performance with features that play a pivotal role in keeping your customers satisfied.
Conference Phones
Enjoy better clarity and better reliability with ZTelco's cloud-based conference telephones. We are a top-rated service provider of cloud-based conference telephone services.
Download our Hardware Guide